Faculty of Civil & Architectural Engineering
Department of Civil Engineering was established in 1987. The first program was at technician level. The first B.Seng. program at SUT has started in 1994. During the next 6 years many new faculty members joined us. At the same time the laboratories have been extensively equipped. Structural Lab, Hydraulic and Fluid Mechanics Lab, Tar and Asphalt Lab, Concrete and Construction Material Lab, Mechanics of Material Lab, and Surveying Lab are the laboratories are in service and actively used for research and educational purposes. The millennium was a landmark in the history of our department since the first graduate program "Structural Engineering" was started. In 2005, two more graduate programs were started in the department: Master of Science in Hydraulic Structures and Doctorate in Civil Engineering. Today in our department, 9 faculty members and 7 adjunct professors are offering more than 30 courses each semester. Six labs and 3 workshops provide services to more than 450 undergraduate students as well as 35 master students and 8 Ph.D. students. The students and professors benefit from the numerous databases, journals and thousands of books in the field civil engineering available in the library and through free services provided by the university. The university enjoys wide variety of IT services such as wireless communication throughout the campus, fiber optic (backbone) 10-Gbs LAN, high speed internet (8MB bandwidth) and more than 1200 computer workstations available to the students. For more information please contact the head of the department or the section chairperson.
Tell:
02332300259
Ext.Tell:
32300240-3300
Email:
Civil@shahroodut.ac.ir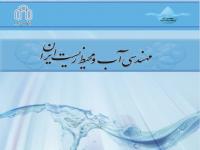 با توجه به روند رو به رشد پژوهش های علمی در زمینه های مختلف مهندسی عمران، تولید دانش کشور در این زمینه از ابعاد قابل ملاحظه ای برخوردار شده است. به منظور ارج نهادن به تلاش پژوهشگران ارجمند و برای پاسخ گویی به بخشی از نیاز کشور به انتشار اطلاعات وزین علمی، دانشگاه صنعتی شاهرود اقدام به انتشار مجله مهندسی آب و محیط زیست ایران نموده است. از کلیه پژوهندگان علم که مایل به نشر یافته های پژوهشی خود در زمینه های تخصصی مجله هستند، دعوت میشود تا مقالات خود را با توجه به قالب های معرفی شده به مجله ارسال دارند. زمینه های تخصصی مجله عبارت اند از: هیدرولیک جریان در کانالها و مجاری روباز، هیدرولیک رسوب، هیدرولیک جریان در محیط های متخلخل، منابع آب، هیدرولوژی آبهای سطحی و زیر زمینی، سازه­های هیدرولیکی، آبیاری و زهکشی و آبخیزداری. مجله همچنین پذیرای مقالات در کلیه زمینه های مرتبط با محیط زیست می باشد.