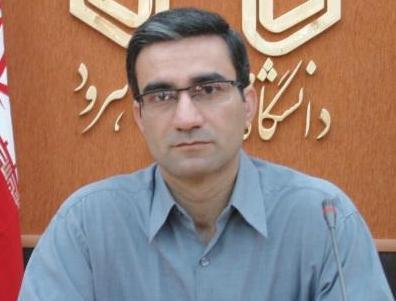 Kamran Sharifi
Assistant Professor Faculty of Mathematical Sciences
Ph.D. in pure Mathematics Functional Analysis
Graduated from Ferdowsi University of Mashhad, Iran
Operator algebras, Hilbert C*-modules, K-theory, Linear algebras,.
Iranian Math. Society, American Math. Society and Reviewer of American Math. Society. Institute for Research in Fundamental Sciences (IPM).
Winner of Vessal's Prize by Iranian Mathematics Society in the year 2009. Six months scholarship, as a visiting Ph.D student in the University of Münster, Germany.

2013-2015; Postdoctoral researcher at the University of Münster & 2003-2008; Ph.D. student. Thesis title: Unbounded Operators on Hilbert C*-modules and the Magajna-Schweizer Theorem, under supervision A. Niknam, Ferdowsi University of Mashhad, Iran and Michael Joachim, University of Münster, Germany, E-mail: sharifi.kamran@gmail.com