According to 2019 THE World University Rankings, Shahrood University of Technology ranked 601–800 in the Engineering & Technology subject, 800+ in the Physical Sciences subject, and 1000+ in the overall ranking.
Dr. Mohsen Rezvani, director of Scientific and International Collaborations at SUT, stated that the present achievement is remarkable and he congratulated all the professors, staff and students who have tried their best to improve the quality of the University. He also noted that, upon having systematic and definite plans, SUT might be a better-known international university in the near future.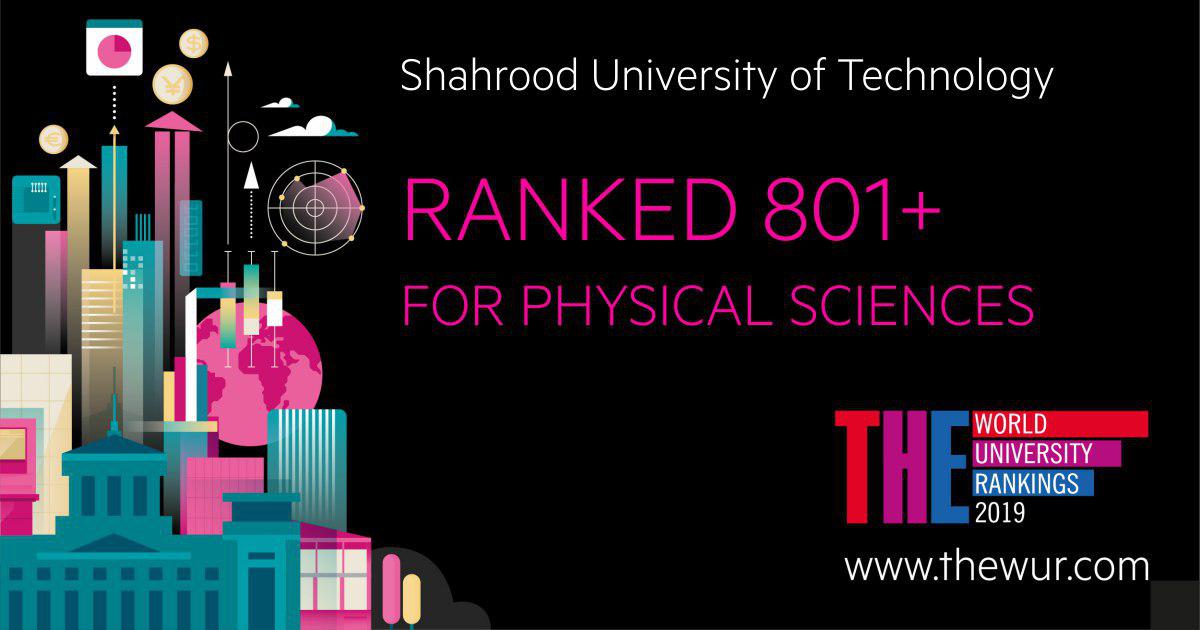 The Times Higher Education (THE) ranking is one of the most famous international ranking systems that annually provides world top universities with 13 performance indicators in 5 general criteria of education, research, citations, industrial income and international image for comprehensive and balanced comparisons. Moreover, in this ranking system, three sources of information, including information regarding surveys, information provided by universities and research information from universities at Scopus Citation Portal have been used to calculate indices and scores.